Effective Business Writing (Memos, Emails, Agendas, Meeting Minutes)
About the Seminar
Overview
Wondering how to get your message across to internal and external publics? Get the feedback you want through effective business writing!

Written communication is an integral part of any business. Coordinating with your management and staff, getting clients, and negotiating with suppliers require the ability to create an email, memo or business proposal. Knowledge and application of basic business writing skills give an impression that you are a credible professional. It is also a tool to increase productivity, maintain positive branding for your organization and achieve the impact you want.
Objectives
At the end of the session, the participants will be able to:

• Become familiar with formats and structures of basic written correspondences
• Develop a writing style that is positive and professional
• Write business communication with the intent to obtain desired feedback
Who Should Participate
The workshop is designed for start-up business owners and working professionals in various levels. Team leaders, supervisors, account executives, management trainees, marketing practitioners, sales assistants, and secretaries will gain practical tips that will boost their confidence in drafting, writing and editing business correspondences. Attending the seminar gives guaranteed long-term benefits for your career as an individual.
Key Topics
I. Writing with Intent

• Learn the common objectives in business writing and basic guidelines on how to structure your communication according to your desired feedback.

A. Writing to inquire – emails, letters
B. Writing to inform – memos, minutes of the meeting, company brochures, reports C. Writing to influence – business proposals, advertising copy
D. Writing to inspire – newsletters, infographics
E. Writing to instruct – business manuals

II. Writing with Style

• Understand what it takes to create effective content tailored to the needs of your recipient.

A. Writing with clarity
B. Keeping communication concise
C. Use of conversational language
D. Maintaining cohesiveness

III. Writing with Structure

• Go through the process of pre-writing, drafting, and revising according to the type of correspondence you would like to create.

A. Business letters
1. Layout – types of business letter formats and when to use them
2. Structure – how to write your salutation, introduction, body, closing and enclosures

B. Memorandum
1. Key characteristics and purposes
2. Structure – writing your heading and content

C. Minutes of the meeting
1. Preparing for the meeting and writing the agenda
2. Basic note-taking
3. Layout and content

D. Emails
1. Email etiquette for professionals and organizations
2. Writing an effective subject
3. Basic structure and features
4. Common functions and phrases
5. Gmail tools – attachments, inserting images, auto-replies
6. External tools for email blast and professional email addresses
7. How to avoid flaming and spam

IV. Basic Editing

• Review your written work to create accurate and polished outputs.

1. Correct verb-forms – use of active than passive voice
2. Grammar, punctuations, capitalization, and spelling
3. Tools to proofread your document
Time
9:00 am – 4:00 pm
Venue
Unit 201 Richbelt Tower, 17 Annapolis St., Greenhills, San Juan City, Metro Manila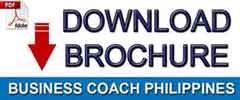 Registration Details
Seminar Fee
Php 3,000.00 per person (inclusive of snacks, lunch, seminar kit, handouts, certificate of attendance)
Discount
10% Discount if FULL AMOUNT is paid at least five (5) banking days before the event.
Reservation
Please call to register, or you may download our registration form. Kindly fill-out, and send to us through fax (727.88.60) or email. You will receive a confirmation within 48 hours.
Mode of Payment
Deposit payment at Banco de Oro, Savings Account Name: BusinessCoach, Inc. Then kindly fax deposit slip (indicate name of participant and seminar title) to confirm reservation.
On-site payment (CASH only)
Company checks are accepted, provided that they are received at least five (5) banking days before the event.
Cancellation by Attendee
Registrant may refund amount paid, with less 30% processing charge from the LISTED AMOUNT within 30 days, or opt to use the payment for a seminar of equal value within 60 days. Cancellation must be done at least 2 days before the event. Non-appearance or failure to inform us of cancellation will result to forfeiture of full amount paid.
Cancellation by BusinessCoach, Inc.
Registrant may refund full amount paid within 30 days, or may opt to use the payment for a seminar of equal value within sixty days of cancellation.
Refund Policy
Payment may be refunded upon presentation of the original copy of bank deposit slip and a valid ID. Cash refund is strictly implemented, and may be availed only at the BusinessCoach, Inc. office in San Juan City, Metro Manila. BusinessCoach, Inc. does not deposit refunds.
Note
Schedule may change without prior notice. Please call to confirm. BusinessCoach, Inc. is not liable for any expense incurred by seminar registrant resulting from cancellation of any of our events.
Contact Details
Contact Numbers
Please call (632) 727.56.28, (632) 225.66.16, or (632) 727.88.60
or call/text mobile numbers 0915.205.0133 / 0908.342.3162 / 0926.622.0768 / 0933.584.7266
Inquiries
For other inquiries, you may also leave a message in our
contact form
. »
Testimonials
"The speaker is very generous in sharing his knowledge and data on related topics." – T. Taag
"Seminar was very helpful and informative." – M. Papa