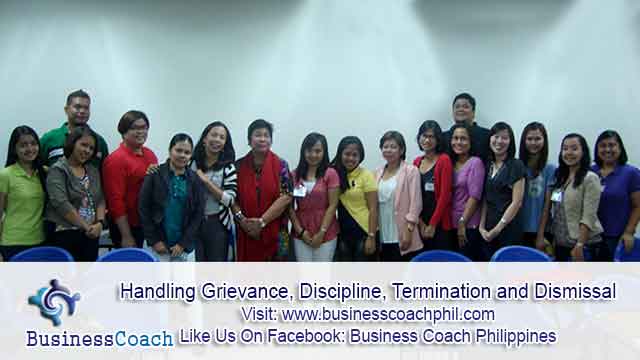 Handling Grievance, Discipline, Termination and Dismissal
About the Seminar
Overview
Explore the practical skills needed to attract, engage, retain and manage staff. Discover the best competency-based strategies to motivate and retain employees. Obtain a more thorough understanding of roles and responsibilities of managers involved in the HR functions of today's organizations. Increase your confidence and productivity.
Objective
• This seminar aims to enable you with the skills to handle grievance and disciplinary actions, such that difficult employee situations can be turned around to become opportunities to enhance employee performance. When the situation warrants termination and dismissal, you must be able to abide by the law and conduct these actions with confidence.
Who Should Participate
• Managers who need to understand and apply HR systems
• Non-HR professionals who are responsible for HR activities
• Managers and professionals who are tasked with launching an HR department
• HR professionals with less than five years of experience
• HR specialists who have limited generalist experience.
• Anyone who handles and manages human resources or people
Key Topics
I. Grievance Mediation

a. What is grievance
b. How grievance develops
c. Approaches to handling grievance
d. Grievance handling principles
e. Handling grievance mediation discussion

II. Taking Disciplinary Action

a. Setting ground rules
b. Purpose of the code
c. Approach to discipline
d. Terminology used in discipline
e. Hot stove rule
f. Natural justice
g. Classification of misconduct
h. Progressive discipline

III. Holding Disciplinary Sessions

a. Specific objectives of the discussion session
b. Guidelines to conduct a disciplinary session
c. Common types of disciplinary penalties

IV. Types of Separation
a. Types of employer initiated termination
b. Types of employee initiated termination
c. Understanding the law regarding different types of termination
Time
9:00 am – 4:00 pm
Venue
Unit 201 Richbelt Tower, 17 Annapolis St., Greenhills, San Juan City, Metro Manila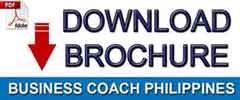 Registration Details
Seminar Fee
Php 3,000.00 per person (inclusive of snacks, lunch, seminar kit, handouts, certificate of attendance)
Discount
10% Discount if FULL AMOUNT is paid at least five (5) banking days before the event.
Reservation
Please call to register, or you may download our registration form. Kindly fill-out, and send to us through fax (727.88.60) or email. You will receive a confirmation within 48 hours.
Mode of Payment
Deposit payment at Banco de Oro, Savings Account Name: BusinessCoach, Inc. Then kindly fax deposit slip (indicate name of participant and seminar title) to confirm reservation.
On-site payment (CASH only)
Company checks are accepted, provided that they are received at least five (5) banking days before the event.
Cancellation by Attendee
Registrant may refund amount paid, with less 30% processing charge from the LISTED AMOUNT within 30 days, or opt to use the payment for a seminar of equal value within 60 days. Cancellation must be done at least 2 days before the event. Non-appearance or failure to inform us of cancellation will result to forfeiture of full amount paid.
Cancellation by BusinessCoach, Inc.
Registrant may refund full amount paid within 30 days, or may opt to use the payment for a seminar of equal value within sixty days of cancellation.
Refund Policy
Payment may be refunded upon presentation of the original copy of bank deposit slip and a valid ID. Cash refund is strictly implemented, and may be availed only at the BusinessCoach, Inc. office in San Juan City, Metro Manila. BusinessCoach, Inc. does not deposit refunds.
Note
Schedule may change without prior notice. Please call to confirm. BusinessCoach, Inc. is not liable for any expense incurred by seminar registrant resulting from cancellation of any of our events.
Contact Details
Contact Numbers
Please call (632) 727.56.28, (632) 225.66.16, or (632) 727.88.60
or call/text mobile numbers 0915.205.0133 / 0908.342.3162 / 0926.622.0768 / 0933.584.7266
Inquiries
For other inquiries, you may also leave a message in our contact form.