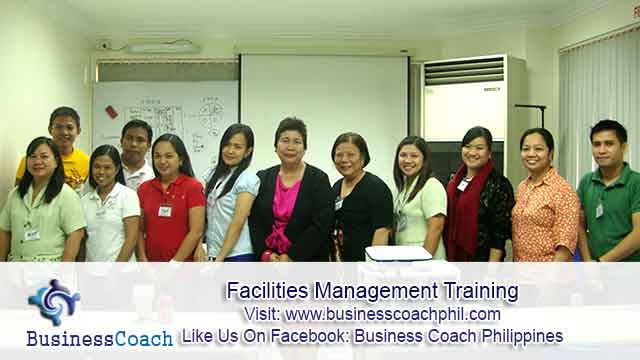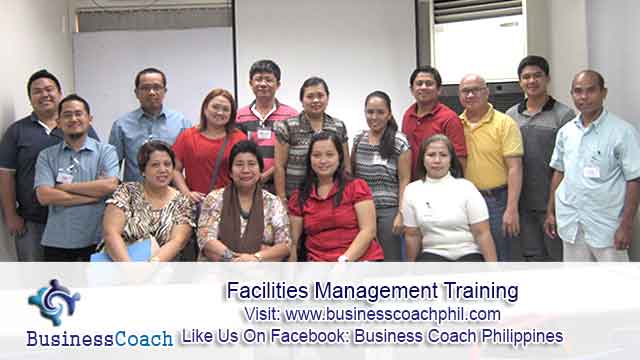 Facilities Management Training
About the Seminar
Overview
Executive management in both private and public sector organizations is increasingly concerned with the strategic management of property assets. These facilities are not only valuable but also critical to delivering the core product or service of your organization on a sustainable basis. As a result, corporate facilities and asset management has become an area of strong growth over the last decade, leading to a shortage of qualified professionals.

This comprehensive seminar will teach you the techniques and best practices used by leading facilities managers to run a safe, cost-effective, and employee-friendly environment. It addresses the challenges, difficulties, and dilemmas of this demanding position. It will cover tough questions on a variety of facility management issues such safety, risk and security planning, building services, dealing with vendors, handling complaints and many more. We will introduce you to time management tools that will help manage your day-to-day priorities.

This seminar is comprehensive, in-depth, and packed with need-to-know information you can use immediately upon your return to your office.
Objectives
The participants will be able to:

• Save money as you lower utility costs
• Negotiate better contracts
• Prevent theft and reduce waste
• Keep tenants and users safe
• Provide better security
• Build strong relationships with your vendors and tenants
• Be more efficient with time-saving work methods
Who Should Participate
Anyone who is involved in asset/facilities management, strategies and activities, managing facilities, or is otherwise responsible for delivering results within an organization, (e.g. CEO, CFO, manager, supervisors, etc).
Key Topics
The Importance of Facilities Management

• Assessing the growth of facilities management and the developing role of facilities managers in organizations
• Identifying the major qualities and skills required for best practice

Understanding Buildings

• The impact on maintenance, planning, day-to-day operation and overall image
• Practical examples are used to address the key question, how can things be improved

Building Handover, Commissioning and On-Going Management

• The role of the facilities manager in handover and commissioning of new buildings
• Using information systems to support planning and management during the building life cycle

Maintenance Management

• How to identify maintenance requirements; understand the role of building inspections and how to carry them out
• Learning the lessons from a range of examples where maintenance problems have occurred

Property Management

• An introduction to the basic elements of property management
• How to develop a property management plan

Space Management

• Introduction to the importance of space management
• Introduction to the principles of space planning and standards, including understanding organizational requirements

Relocation / Move Manage

• Who needs to be told about the move – and when?
• How should facilities managers handle the 'politics' of moving?

Health and Safety for Facilities Managers

• Introduction to the current issues in what is now one of the most important areas of responsibility for facilities managers
• How do tighter health and safety laws affect facilities managers?

Contract Management, Commissioning and Managing Contract Services

• Understanding the role of service level agreements
• Exploring the various facilities management contracting models in the current marketplace, bundled contracts and how to find the right balance between in-house and external provision

Energy and Environmental Management

• Key environmental and sustainability issues for facilities managers
• The impact of global warming on your business and personal life

Customer Centric Facilities Management

• How can the financial and operational value of facilities management be measured?
• Customer satisfaction audits, benchmarking, best practice, audits and the management of information in Facilities Management
Time
9:00 am – 4:00 pm
Venue
Unit 201 Richbelt Tower, 17 Annapolis St., Greenhills, San Juan City, Metro Manila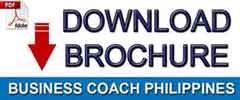 Registration Details
Seminar Fee
Php 3,000.00 per person (inclusive of snacks, lunch, seminar kit, handouts, certificate of attendance)
Discount
10% Discount if FULL AMOUNT is paid at least five (5) banking days before the event.
Reservation
Please call to register, or you may download our registration form. Kindly fill-out, and send to us through fax (727.88.60) or email. You will receive a confirmation within 48 hours.
Mode of Payment
Deposit payment at Banco de Oro, Savings Account Name: BusinessCoach, Inc. Then kindly fax deposit slip (indicate name of participant and seminar title) to confirm reservation.
On-site payment (CASH only)
Company checks are accepted, provided that they are received at least five (5) banking days before the event.
Cancellation by Attendee
Registrant may refund amount paid, with less 30% processing charge from the LISTED AMOUNT within 30 days, or opt to use the payment for a seminar of equal value within 60 days. Cancellation must be done at least 2 days before the event. Non-appearance or failure to inform us of cancellation will result to forfeiture of full amount paid.
Cancellation by BusinessCoach, Inc.
Registrant may refund full amount paid within 30 days, or may opt to use the payment for a seminar of equal value within sixty days of cancellation.
Refund Policy
Payment may be refunded upon presentation of the original copy of bank deposit slip and a valid ID. Cash refund is strictly implemented, and may be availed only at the BusinessCoach, Inc. office in San Juan City, Metro Manila. BusinessCoach, Inc. does not deposit refunds.
Note
Schedule may change without prior notice. Please call to confirm. BusinessCoach, Inc. is not liable for any expense incurred by seminar registrant resulting from cancellation of any of our events.
Contact Details
Contact Numbers
Please call (632) 727.56.28, (632) 225.66.16, or (632) 727.88.60
or call/text mobile numbers 0915.205.0133 / 0908.342.3162 / 0926.622.0768 / 0933.584.7266
Inquiries
For other inquiries, you may also leave a message in our contact form.